Mittelyoung 2022 OpenCall
Javni natečaj za gledališke, glasbene in plesne predstave in multidisciplinarne / cirkuške predstave za umetnice in umetnike, skupine ali kolektive DO 30. leta starosti iz 27 držav Srednje Evrope in Balkana. 9 predstav na Mittelyoungu (12. – 15. maj 2022). 3 najboljše predstave na Mittefestu (22. julij – 31. julij 2022).
preberi si vse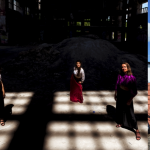 After Mittelyoung: here the 3 shows that will be back for Mittelfest 2021
Mittelyoung is ended, a festival in the festival, for under 30 artists. Considering the great success, now we look to 2022 and to Mittelfest 2021, from August 27th to September 5th: 3 works of this Mittelyoung will be back.
preberi si vse