Mittelfest, now in its 30th edition, collects the best from the past and plans for the future with the theme "EREDI":
Mittelfest 27 August – 5 September presents 31 artistic projects from 13 countries, including 18 world or national premieres and 8 productions/co-productions, combining distinguished protagonists and new languages, great literature and stage gestures.
Mittelyoung 24 – 27 June: a new event with 9 selected projects staging drama, dance and music by Under-30s from Central Europe, to give significant support to young people.
Mittelland, a diffuse festival project on stage all year round, European collaborations, new territorial alliances and 2 international forums.
PRESS RELEASE
Inevitably a new world needs to be brought into being after the pandemic that united the entire globe in a common challenge. What shall be kept from the past? On what different values shall the new be built?
These are the thoughts behind Mittelfest 2021 – a multidisciplinary festival of theatre, music and dance from the countries of Central Europe and the Balkans, which on its 30th anniversary is dedicated to the theme "EREDI" (heirs/heiresses), with a renewed look and organisation.
The choice of the theme and the direction are by Giacomo Pedini, himself a "young man" and heir to the theatrical tradition, who grew up as a playwright and director mostly in the Emilia region, with a solid professional career also at the University of Bologna, and now in his first year of 2021 – 23 three-year mandate for the Friulian festival.
"'Eredi' (heirs/heiresses) is the theme chosen for Mittelfest 2021 on its 30th anniversary. It is a word that encompasses a geography and a history that, in three decades, have been changing, and, this year programme intends to offer our audience different paths, which sometimes respond to what is sought after in Mittelfest, sometimes to what surprises in Mittelfest", Director Pedini explained.
One of the renewed aspects of Mittelfest 2021 is its formula consisting of two important festivals and a continuous presence on the territory, in order not to make Mittelfest a one-off event, but an actual opportunity for growth that combines several realities within a region, and this region with an international dimension.
"Mittelfest 30th anniversary coincides with one of the most difficult moments in recent human history. This is why we want to strengthen the festival original vocation: to make culture a bridge to unite, to give everyone new strength, passion and vision. Mittelfest responds to the present complexity by growing and giving prominence and significant support to young people, our true heirs/heiresses", president Roberto Corciulo added.
Mittelfest is a member of the European Festivals Association, Italiafestival and Go!2025 project.
MITTELFEST 27 August – 5 September
Programme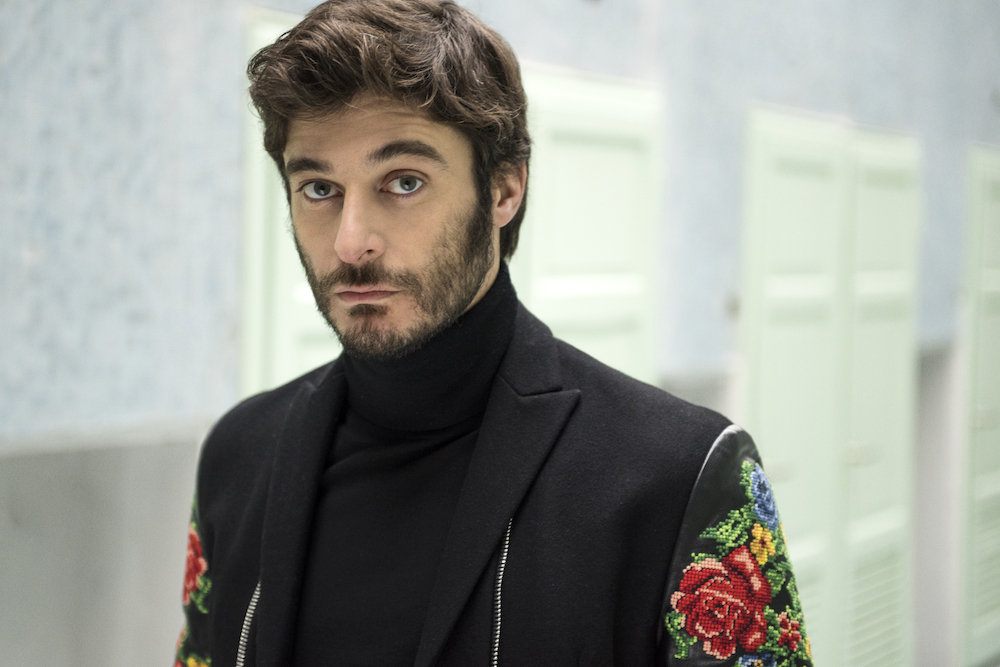 27 August: once again this year the festival opens witha concert by FVG Orchestra entitled Devil's Bridge/Il ponte del diavolo: music, memories and traditions of European rivers with a piece written for the occasion by the composer Cristian Carrara, the young soloist Erica Piccotti and the great Bulgarian conductor Grigor Palikarov.
In the afternoon of the opening day, the journey of one of the two site-specific shows begins. It is Remote Cividale, a project by the German collective Rimini Protokoll which, in the wake of its international success, arrives in Cividale: a journey through the city where 30 people following an audio guide (either in English or Italian) are invited to look with new eyes at known places and, thus, draw new meanings.
The second show that makes Cividale its own special and unique set is scheduled on 4-5 September, the closing day of the festival: it is Signal at Cividale, a Dutch world premiere supported by Dutch Performing Arts, with the music and direction by Strijbos & Van Rijswijk; 24 loud speakers supported by live sopranos will resound throughout Cividale del Friuli.
On 27 Augustis scheduled Letra, an Italian-Albanian show – co-produced by Koreja and Metropol Theatre Tirana – from a text by Ylljet Aliçka and directed by Salvatore Tramacere.
The theme of MEMORY returns in the performance by the great Hungarian choreographer, dancer and visual artist Josef Nadj who, in the national premiere Mnémosyne (from 28 August to 1 September), presents his vision in a comprehensive work that combines a photographic exhibition and a black box in which the artist shows himself.
The same is true for another of the festival main events, Europeana, a brief history of the twentieth century, from the book by the Prague-born writer Patrick Ouřednik, voiced and directed by Lino Guanciale accompanied by the accordion of the Slovenian musician Marko Hatlak. It is due on 28 August in a world premiere (a Mittelfest and Wrong Child co-production, in collaboration with Ljubiana festival).
In the places of memory, open to the world, takes place also I Don't want to be an individual all on my own by Genevieve Murphy, a Dutch musical performance supported by Dutch Performing Arts in national premiere (28 August).
Hence also the theme of MYTH becomes a bridge between past and future in two musical performances: first, Sisyphus (3 September, national premiere in collaboration with Onassis STEGI – Outward Turn Program in Athens), with the Hellenic composer and kanun player Sofia Labropoulou, second, songs by Sex Pistols, and They have waited long enough (4 September, national premiere), a multiple collaboration – produced by the Dutch Wonderfeel festival with Lunalia (BE), Antwerp Liedfest (BE), Oranjewoud (NL), Mittelfest (IT), November Music (NL) and the support of Dutch Performing Arts – with Catharine Dain, Raphaela Danksagmüller, Shaza Manla and the String Quartet.
Not far away is the suggestion of Le Divine Donne di Dante (5 September), a co-production by Ravenna Festival, Macerata Opera Festival and Mittelfest, with Neri Marcorè meeting the female protagonists of the Divine Comedy, accompanied by Arcangelo Corelli Orchestra conducted by Jacopo Rivani.
The VOICE OF WOMEN becomes, in fact, another important pillar in this edition of the festival.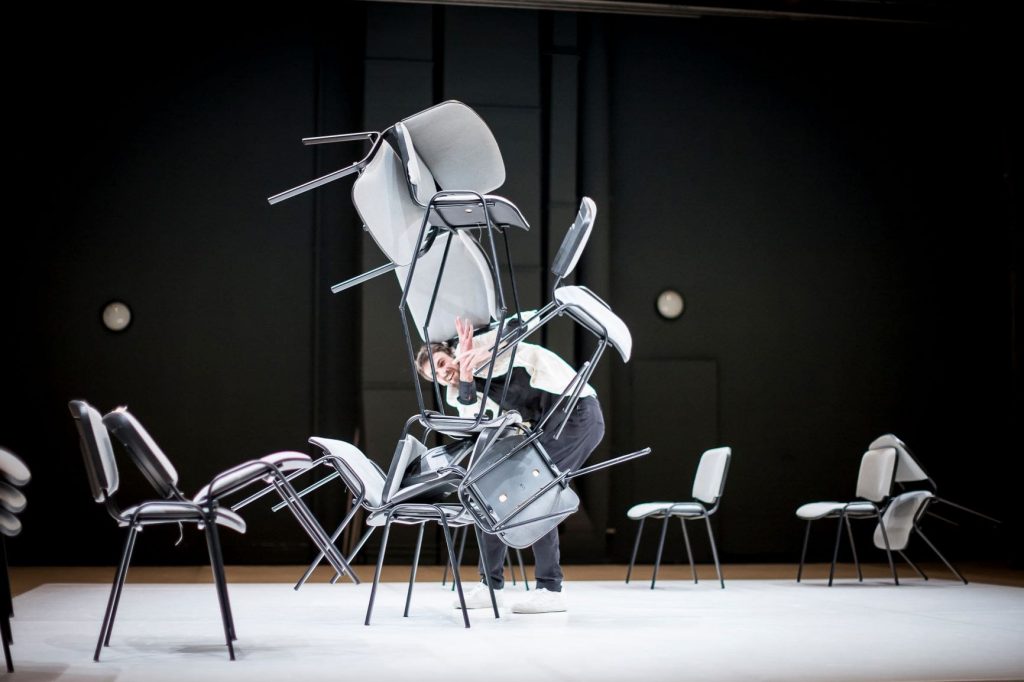 With the music of Once upon a song in Balkans, a Bosnian show starring Tijana Vignjević and Belma Alić (29 August, national premiere), and with the Slovenian show My husband (31 August, national premiere), based on the sarcastic stories of Romanian Bužarovska, one of the main Macedonian writers, with no less than nine women on stage.
And extraordinary is also the performance of the much appreciated Moldovan violinist Patricia Kopatchinskaja together with the Turkish pianist Fazil Say, in a national premiere concert with music by Franz Schubert, Johannes Brahms, Leoš Janáček on 29 August.
Then it is inevitable to introduce the theme of the dialogue between FATHERS AND CHILDREN, with Nicola Borghesi's new project by Kepler 452 (2 September, world premiere), Uguale ma più piccolo – a workshop for children, and the musical work Entente harmonique, with Lorenza Borrani and music by Debussy.
There is also the tender and amusing performance in words and music, Due padri e altri animali feroci(5 September), with cartoonist and storyteller Leo Ortolani and Giampaolo Bandini.
Whereas, a message to the FUTURE may be interpreted the one contained in the magnificent text by Italo Calvino, for the first time on stage on 2 September in a world premiere by the cellist Enrico Bronzi, accompanied by the lyrics of the writer Paolo di Paolo, under the title: Six memos, as Calvino himself called them, subtitled Six memos for the next millennium.
There are also seeds of the future in PLI, a dance performance by Czech dancer and choreographer Viktor Černický (3 September).
Among the other innovations of Mittelfest 2021, in this case dedicated in particular to FAMILIES, is the CIRCUS, in its best forms: acrobatic dance show A testa in giù (30 August, world premiere from Italy, France and Brazil), GAP 42 by the German hand-to-hand duo, Chris and Iris, artists of Cirque Eloize and internationally awarded (2 September, national premiere).
For adults and children alike there is also the performance of Ortoteatro Racconti a briglia sciolta! (5 September), a show of folk tales in narrative and song.
Other shows come from the FRIULIAN TERRITORY. Timp e Tiare consolidates the collaboration with ARLeF and opens a new one with Accademia Naonis, co-producers together with Mittelfest: Friulian songs from the 20th century to the present day with the special participation of Tosca who will perform 3 Friulian songs.
Then, Galileo's journey brings together Conservatorio G. Tartini in Trieste and the music academies of Belgrade and Novi Sad-Serbia, in a cultural collaboration between Italy and Serbia, from an idea by Ivan Fedele (who also wrote the music), under the conduction of Maestro Marco Angius (30 August, world premiere). The show Aere Fragmenta sees, instead, Conservatorio Tomadini in Udine at work.
MITTELYOUNG 24-27 June
Programme
This under-30 festival is one of the main news of Mittelfest 2021, a way to restart after one of the most complex periods for live entertainment after the pandemic. By giving practical support to young people, Mittelfest wants to plan the future together with them and investigate their legacy.
A call for proposals in all countries of Central Europe received 162 applications, and an under-30 committee selected 9 projects – 3 theatre, 3 dance and 3 music projects – which will be granted Mittelfest economic support. The same committee will select 3 projects for Mittelfest main programme.
6 countries are represented by the selected projects, and almost all of them are world premieres.
On 24 June Mittelyoung opens with the Slovenian dance show Indultado by and with Lia Ujčič: a performance on courage and violence, combativeness and forgiveness.
This will be followed by the Italo-Albanian performance PPP ti racconto l'Albania. First study. A project of autobiographical stories, authorial reworkings, extracts from the novel Dream of a thing and other writings by Pasolini,by and with Klaus Martini
On 25 June, the Greek-German trio Mosatrïc presents the musical show Amuse*d: a mosaic of music, dance and performance that ranges from Greece to the Balkans, from Spain to Scandinavia.
Czech is the dance show Potrait of a Post-Hasburgian, by and with Sara Koluchova: an unreleased solo, inspired by folk dance which questions the elements that construct our identity.
On 26 June, Burtuqal Quartet with the musical show Sorda e bella, stages a reinterpretation of Sicily in the last century. Angelica Bifano presents her play Mamma son tanto felice, comparing 3 generations of women.
On 27 June, the Friulian company Sclapaduris is on stage with Attenti al loop, an obsessive vivisection of the tale of Little Red Riding Hood.
At the closing a theatre, dance and music show from the Netherlands: A waste of time, that brings waste back to life, transforming it into instruments with which to reinterpret contemporary and well-known music.